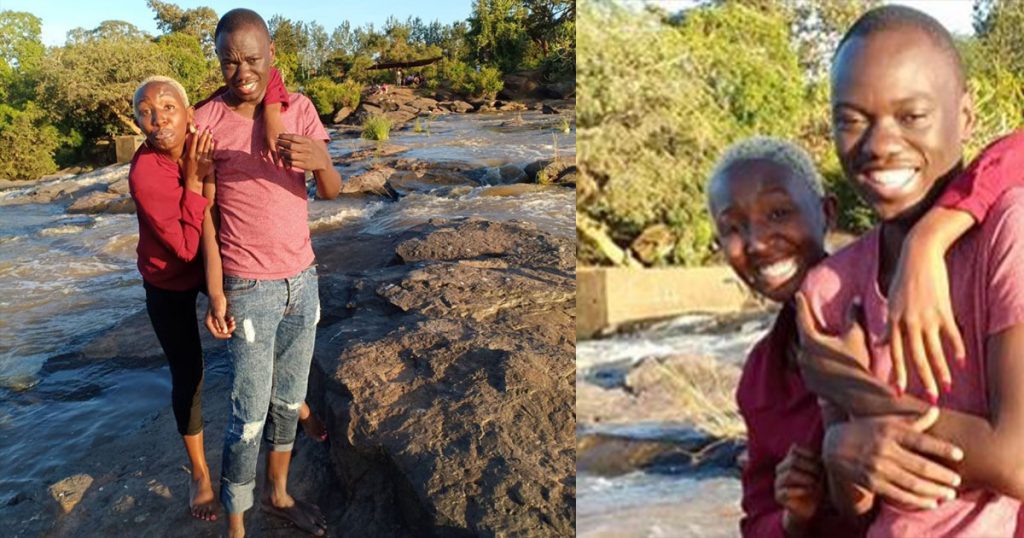 Days after ongoing speculation that the two love birds are no longer together,  Comedian Mammito has unfollowed her fellow comedian and longtime lover Butita on Instagram.
 This comes just a day after Mammito, for the first time, neither wished Butita a happy birthday nor posted his photos on her social media handles.  Since this is not the case with loved ones, it raised eyebrows.
Surprisingly, Mammito hasn't posted anything for the last 12 days.
When asked by YouTuber Eve Mungai to clear the air if perhaps the existing smoke confirms that indeed there is fire,  Butita said he didn't know anything.
"I don't  know how she handles her social media. You know that she is a big artiste, she has like 40 people who handle her Instagram, so pengine wamesahau…pengine amesahau," mumbled Butita.
While still it is not clear what might have caused the break-up, out of the 1,059 people Mammito is following on her Instagram handle, Butita is not among them.
The two have been together for so long, serving cute couple goals on their social media handles.  
In early September, Butita shut down online users who were trying to unearth the progress of their relationship.
He said only him and Mammito should be concerned.
 "It is a two people affair, why do ou want to meddle," he said on the Trend show.
Comedian Eddie Butita turned 29 on 16th September 2021.
Fans, comedians and friends took to social media to celebrate him and wish him more years and the sun.
Kindly turn on the notification bell at the bottom left so that you don't miss any update as soon as it is shared.
Do you want to share a story? or news TIPS? Kindly email editor@silvannews.com or WhatsApp +254708 518 873. You can also find Silvan News on Twitter, Facebook and Instagram.
Reporter and Editor working side-by-side with teams in the field to shape, write and produce unique and dynamic stories for Silvan News' TV, website and social platforms.