Kenyan trending rapper and YouTuber Diana Bahati's YouTube account has been hacked and all her content including latest rap music deleted.
Breaking the sad news on her Instagram and Twitter pages, Diana lamented that the hacker first changed the channel's name before going ahead to delete it completely from the platform.
"I have Lived at Peace with Everyone and I have always Stayed on My Lane; I Don't Know Why anyone Would do this to Me! You Hack My YouTube Account; Change the Name and Even Worse You Delete it" She posted.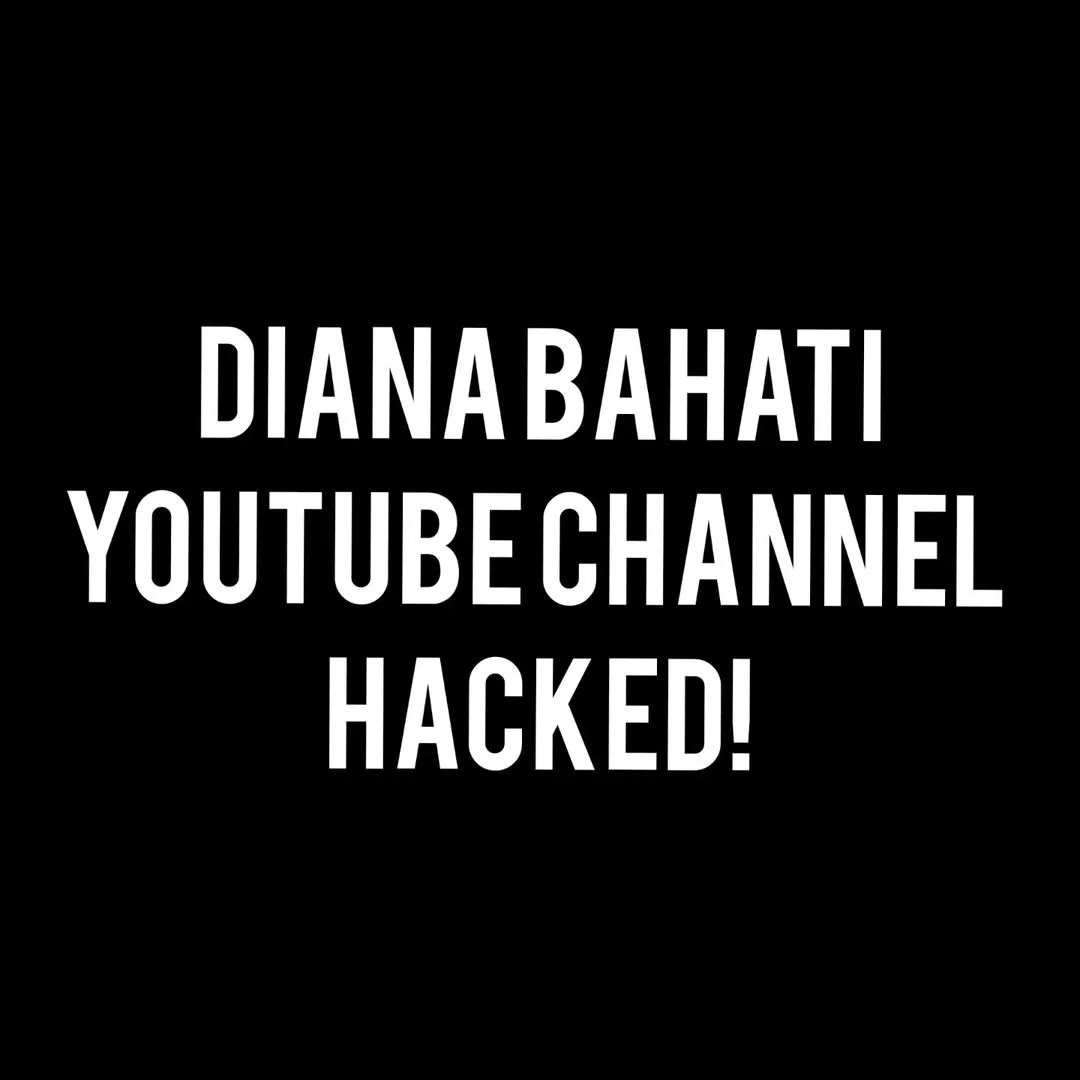 However, the wife to Gospel Singer Bahati called on all her fans to stay calm as the matter is being handled by her music managers.
She is optimistic they will manage to contact YouTube and retrieved the account.
"Fam, we shall be back soon stay strong team diana. we trust and give glory to god for everything. My management and Ngomma Vas has started the process of contacting the YouTube team to have this sorted! nawapenda," Marua added.
A visit to Diana's YouTube, which had more than 600k subscribers, confirmed that indeed it was missing.
While making several attempts to visit her songs through the links, the only messages her fans are getting is;

""Video unavailable. This video is no longer available because the YouTube account associated with this video has been terminated."
Marua now joins list of other Kenyan celebrities who were forced to fight tooth and nail to regain their accounts.
Gospel Singer Mr. Seed was hacked in May last year. Comedian Oga Obinna also recently managed to thwart attempted hack after strangers asked for his login details via What Sapp.
While some believe the allegations are true, many believe it is a "clout chaser" to lay ground and launch her new song.
Kindly turn on the notification bell at the bottom left so that you don't miss any update as soon as it is shared.
Do you want to share a story? or news TIPS? Kindly email editor@silvannews.com or WhatsApp +254708 518 873. You can also find Silvan News on Twitter, Facebook and Instagram.
Reporter and Editor working side-by-side with teams in the field to shape, write and produce unique and dynamic stories for Silvan News' TV, website and social platforms.