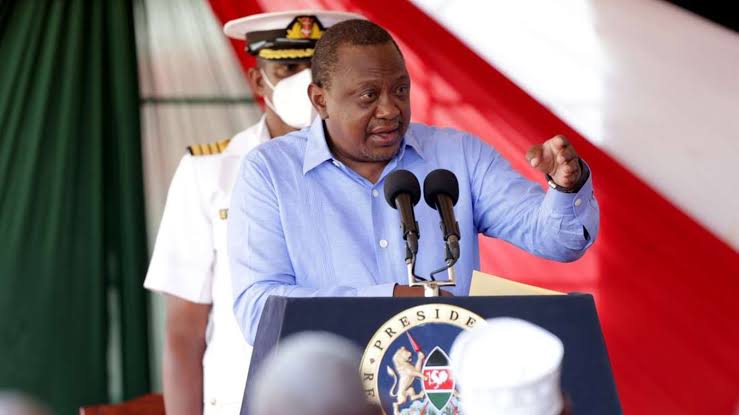 On Friday, March 26, 2021, Kenya's President Uhuru Muigai Kenyatta announced stringent measures in fight against COVID-19 Third Wave, only 14 days after his last speech.
In his afternoon address, the head of state meantioned five counties; Nairobi, Kajiado,Kiambu, Machakos and Nakuru as the most affected.
As a result, Uhuru imposed a partial lockdown on the aforementioned counties, banning movements in and out of them, effective midnight (March 27) until further notice.
The President also suspended learning in all institutions across the countries except for ongoing Kenya Certificate of Secondary Education Examinations (KCSE) and medical training at various institutions.
All gatherings and in person meetings of whatever nature have also been suspended in the above affected counties. This includes suspension of religious activities in churches, mosques and other places of worship.
ALSO READ: Deliverance Church Senior Pastor Rev. Mathew Wambua dies of Covid-19.
Bars and restaurants have also been ordered to close down indefinitely. He has directed restaurants to offer only take away services in efforts to reduce people's contact.
These new measures also involve curfew from 8.00p.m to 4a.m while in other parts of the country, it shall remain from 10p.m to 4a.m, all effective midnight until further notice.
International travels shall continue in strict accordance to the set COVID-19 travel guidelines. Those jetting into the country shall undergo a mandatory Covid-19 or produce certificate proving they are well.
Kindly turn on the notification bell at the bottom left so that you don't miss any update as soon as it is shared.
Do you want to share a story? Do you have news TIPS? Kindly email editor@silvannews.com or WhatsApp +254708 518 873. You can also find us on Twitter, Facebook and Instagram by searching Silvan News.
Reporter at Silvan News. Nick covers all breaking and trending stories in society.